The Talking Heads is a treasure hidden away in the streets of Southampton. Last night, one of their two deceivingly large rooms was host to an amazing show from 4 pop-punk bands. Each band was fantastic, with the crowd really getting behind every performance. The first night of tour is off to a flying start for Trash Boat, Broadside and Homebound.
Kicking off the night were Death By Shotgun. I didn't realise they were playing the show as well and had only just made it to the stage when they started. A pleasant surprise, they fit in perfectly to the feel of the night. With lyrics that are a little sad and melodies that are infectious, they had the crowd bouncing along and hanging onto every word. I really enjoyed seeing these guys live and am excited to hear what comes next for them.
Homebound are definitely not heading home – this is a band that are made for the road. Despite only being one EP deep they already had a line of dedicated fans screaming lyrics with them and getting the rest of the crowd going with their energy. Their set seemed over far too soon, but every ounce of it was filled with brilliant music. They had a mesmerising stage presence, I loved the traditional pop-punk guitarist spinning and the emotional performance of singer Chris.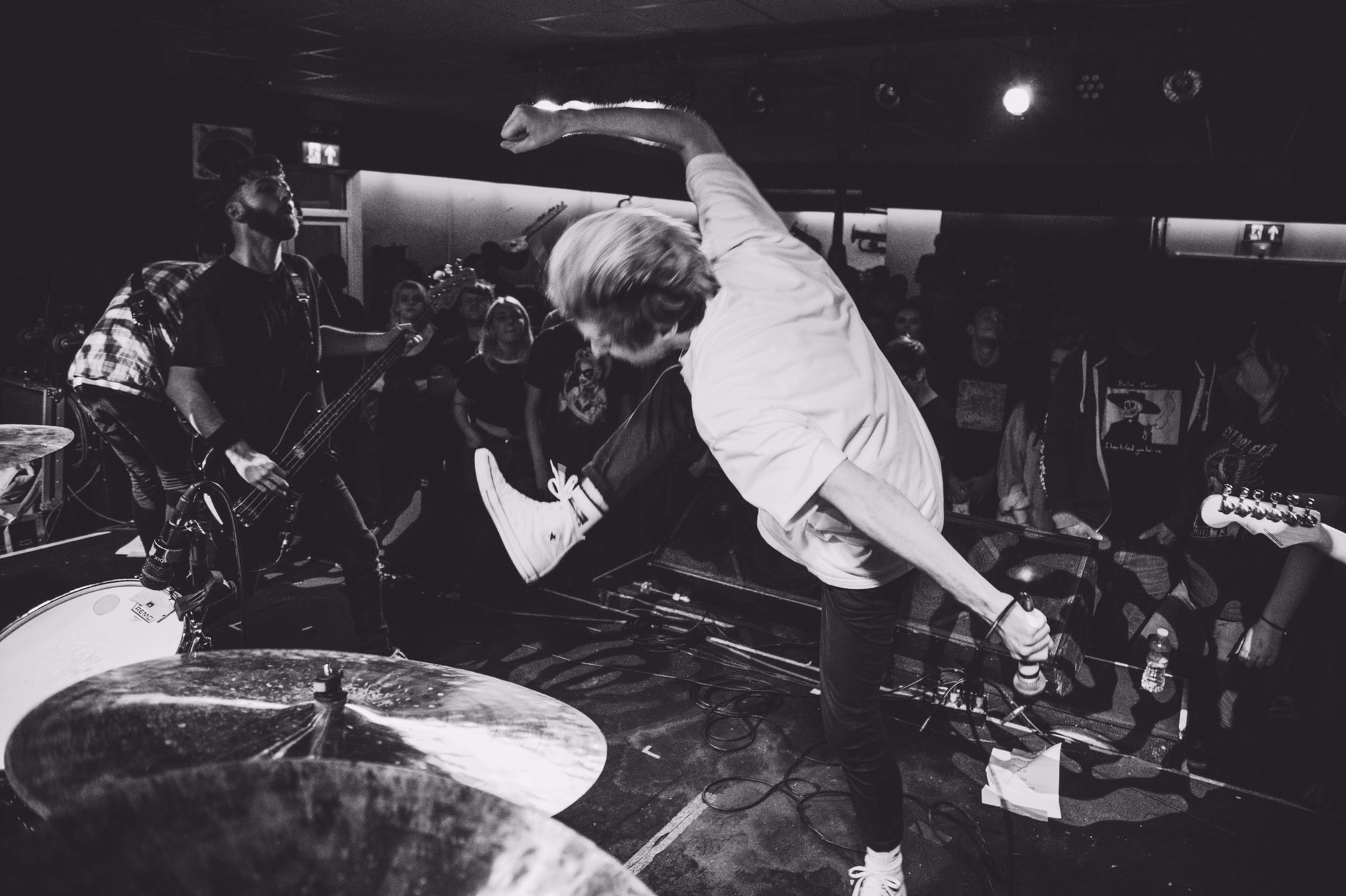 As expected Broadside absolutely killed it. After seeing them perform earlier this year opening for With Confidence my expectations were pretty high, but they exceeded even these. Half the band look like they belong in a pop-band and the other half in a rock band, and Broadside are somewhere between these things. They have an undeniable energy on stage, with the crowd unable to resist joining in. Niles rocked the guitar as usual, Dorian took to the microphone a little more and Ollie's dancing had improved since last time! A brilliant band with a brilliant show – this band reach a whole new level when they perform live.
Headliners Trash Boat had the venue jumping immediately. There were moshes, crowd-surfing and a singer in your face – exactly what you expect from a band like this in such an intimate venue. It really felt like you were the only one there at certain moments, until you were swept away by the fans screaming back the lyrics as they moshed like there's no tomorrow.
Southampton that was the right way to kick off a tour. Who are we seeing at Cardiff tonight? pic.twitter.com/auPekGwfeo

— Trash Boat (@TrashBoatUK) September 18, 2017
This is a brilliant line-up and a night like no other. You can catch Trash Boat, Broadside and Homebound on their UK tour; it's not a tour to miss. These three bands really put on a show, each of them brimming with energy that's infectious. Keep an eye out for Death By Shotgun who captured the hearts of many with their fabulous performance.